Semences de France is the seeds commercial department for field crops of InVivo Group, first cooperative union in France. The company has been created in 1991 and InVivo own 68% of it while the others 32% are owned by 49 French cooperatives. The head office is located in "La Chapelled'Armentières", in the North of France.
Leading the French seeds distribution in straw cereal crops and protein crops, Semences de France also markets hybrid seeds (corn, sunflower, rapeseed, hybrid barley and sorghum) through a specialized section as well as forage crops seeds.
The network
Semences de France agreement :
Under franchising agreement of Semences de France, shareholding cooperatives operate the certified seeds production from base seeds devolved by breeders. In accordance with its member's cooperatives, manage and organize the seeds multiplication, which are then marketed through "short" or "long" distribution network. In short way cooperatives sell their seeds directly to their members under Semences de France bagging. Through long way distribution, Semences de France promote and market cooperative's seeds outside their distribution network, about 80 000 tons each year.
Our missions
Semences de France missions for straw cereals and protein crops :
Semences de France provides development, advices, services, market knowledge and strategic surveillance to breeders, research institutes and plant-health and agricultural machinery companies.
It also participates in setting and animating experimental networks (cultivars network for straw cereals and protein crops as well as seeds protection network)
It manages self-pollinating plant seeds production with the shareholding cooperatives in via the Semences de France agreement.
Finally it markets straw cereals and protein crops seeds in the "long way" distribution network.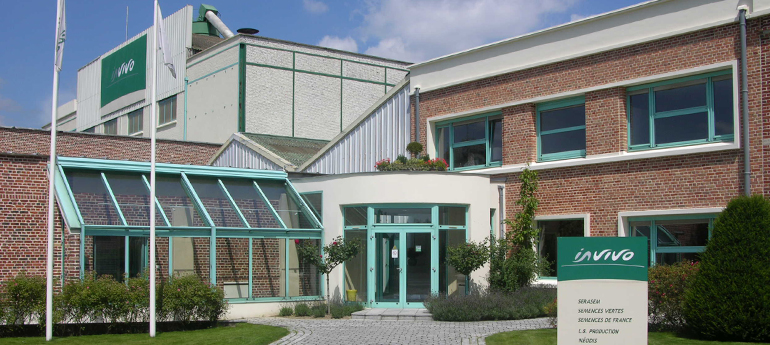 Our organisation
For straw cereal crops
The brand Semences de France is managed to sell straw cereal and protein crops seeds under franchising agreement.
48 shareholding cooperatives sells directly their seed production to their member under Semences de France bagging (short way) and Semences de France CAPP sells to the distributors who don't have seeds multiplication stations (long way).
Upstream from that, Semences de France experiment cultivars of the breeders on purpose to identify the best cultivars in the market thanks to the "Varietoscope".
Our company obtain the cultivar's delegation, manage production (base and certificated seeds) and operate marketing and promotion of cultivars.
For forage crops and hybrid seeds
Semences de France sells its cultivars to the cooperatives and trading companies (private distributors). In Corn, Semences de France sold in 2011 is a major player with up to 400 000 ??sold in 2011.
Key numbers
Semences de France in 2012/2013:
1st on the Seed market speaking in turnover
€ 115 million turnover for 2011-2012 campaign
91 employees (12/10/2012)
3 specialized sales teams: straw cereal crops, hybrids, Forage crops and Grass
For straw cereal crops in 2011/2012:
127 experimental trials for the "Varietoscope"
139 cultivars experimented each year
48 cultivars "preferred"
For hybrids in 2011/2012:
80 cultivars registered in 5 ranges
20 sales persons in regions
1st cultivar in forage corn
For forage crops in 2011/2012:
3 ranges of products: forage crops, grass and cover crops